Attorney Thomas C. Bradley has been helping clients in Reno Nevada for more than 30 years. He personally handles every case through each step of the legal process. If you have a divorce or family law matter, Mr. Bradley is passionate about protecting your rights with compassion and dignity.
To learn more about the Law Office of Thomas C. Bradley and how we can help you, please call 775-323-5178 or email (Tom@TomBradleyLaw.com) to schedule your initial consultation. We proudly serve the Reno and Sparks areas of Nevada.
Divorce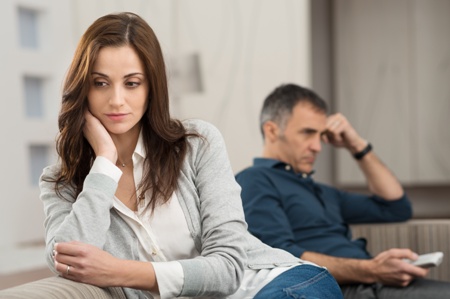 When you are facing the end of your marriage, you need an experienced and dedicated divorce attorney on your side. Divorce can be a highly emotional and contentious process. Nevada divorce attorney Thomas C. Bradley is an experienced and skilled negotiator who can often reduce the conflict seen in divorce cases and help you reach a settlement that will satisfy both of you while helping you avoid a long, ugly and expensive court battle. He also has the skills and experience as a trial attorney to fight for you if a settlement is not in your best interest.
If you are considering an uncontested divorce, Mr. Bradley can help guide you through the process so that the agreement you reach is fair, sustainable, and covers all of the bases. Too many couples forego legal representation when choosing uncontested divorce, only to later discover that important elements were left out of their agreement and they must start the process over. Others, in the heat of the moment, agree to very inequitable terms which they later come to regret. Mr. Bradley will steer you away from these pitfalls, and others that can arise when you try to do it on your own.
Mr. Bradley can help in a wide range of divorce and family law issues, including
Prenuptial Agreements
Prenuptial agreements are often misunderstood. While it does set forth the terms of divorce in the event that you and your partner should decide to go your separate ways, it provides for so much more. A prenuptial agreement specifies how property will be divided should the marriage end for any reason including death. If you already have children, it can be drafted to protect their inheritance. It can also be used to protect your business. Your agreement can create ground rules for important decisions made during the marriage. And rather than being a plan for marital failure, your prenuptial agreement can actually help prevent conflict during the marriage and reduce your likelihood of divorce.
A prenuptial agreement puts you in control of your assets during the marriage and should the marriage end, helps you to retain control of your assets instead of leaving those decisions to the courts.
You and your future spouse may be quite capable of creating the terms of your prenuptial agreement, but the assistance of an experienced attorney such as Thomas Bradley will not only ensure that it meets the legal requirements to be enforceable, but he can also assist you in understanding the limitations of such agreements. Mr. Bradley is ready to draft a legally sound prenuptial agreement for you.
Call the Law Office of Thomas C. Bradley Today
If you live in Reno or Sparks, Nevada and want to learn more about the Law Office of Thomas C. Bradley and how we can help you, please call 775-323-5178, email us (Tom@TomBradleyLaw.com) or contact us online so we can set up your initial consultation.